OCTAVIA HOUSING
Switching metering and billing provider with Guru Pay
Octavia Housing has Guru Hub 2 installed across a number of sites. They recently decided to swap metering and billing provider on two of those sites. On the day of the change, the handover process took less than fifteen minutes.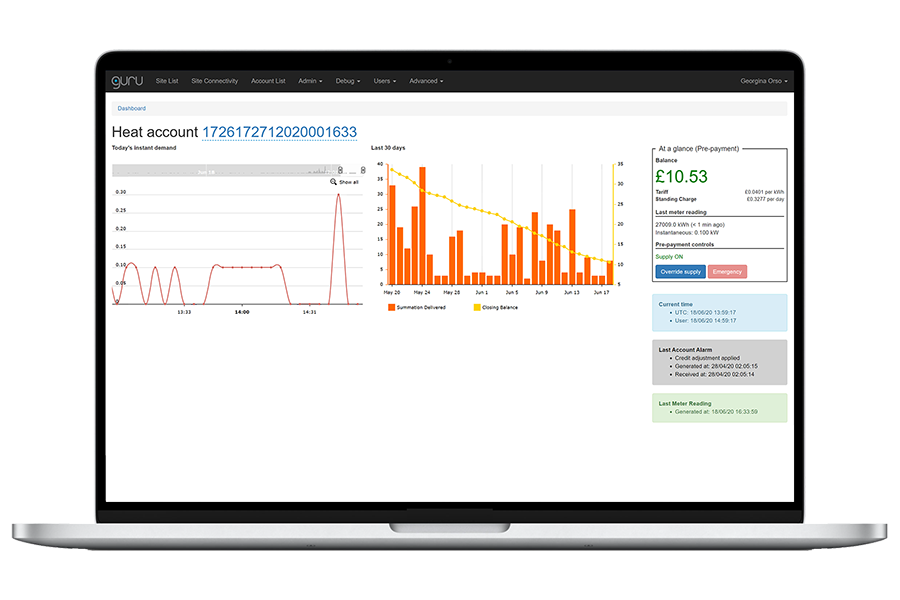 Billy Cliffen, Sustainability & Energy Manager – Octavia
"We have Guru Hub 2 installed across a number of sites, and one of the reasons for this is because we wanted a system that allowed us to easily swap between metering and billing providers as and when we needed to.
"Recently we decided to swap provider on two of our sites and the process was very straightforward. All we had to do was officially notify Guru Systems of the change and they handled the rest. They supported the new metering and billing provider prior to handover by checking that training was up to date and ensuring that the new provider was aware of the communication status of the Hubs in advance, allowing them to plan a smooth transition for residents.
"On the day we wanted to swap, the whole process only took about fifteen minutes! Guru Systems makes the change online which means no distractions for residents, and a smooth transition for us."
Nicole Rowlands, Client Success Manager – Guru Systems
"Whether the client accesses their data via Guru Pay or via the Guru Pay API, switching metering and billing provider is a very straightforward process.
"As soon as the Client informs us of their intention to switch, our Client Success team at Guru Systems will get in touch with all relevant parties and put a plan in place ready for the changeover date. We ensure that contracts are in place in advance. It's important to get this right as meter data is considered personal data under GDPR.
"As well as supporting the Client through any contract changes, we also provide training as needed and complete a site transition check so that the new metering and billing provider is ready to take on the site and has an understanding of the site's communications status.
"Once the paperwork is complete, the switch itself takes no time at all. This leaves our Clients time to focus on their residents.
"We're always on hand either by phone or email if the Client has any questions throughout the switch or during operation."