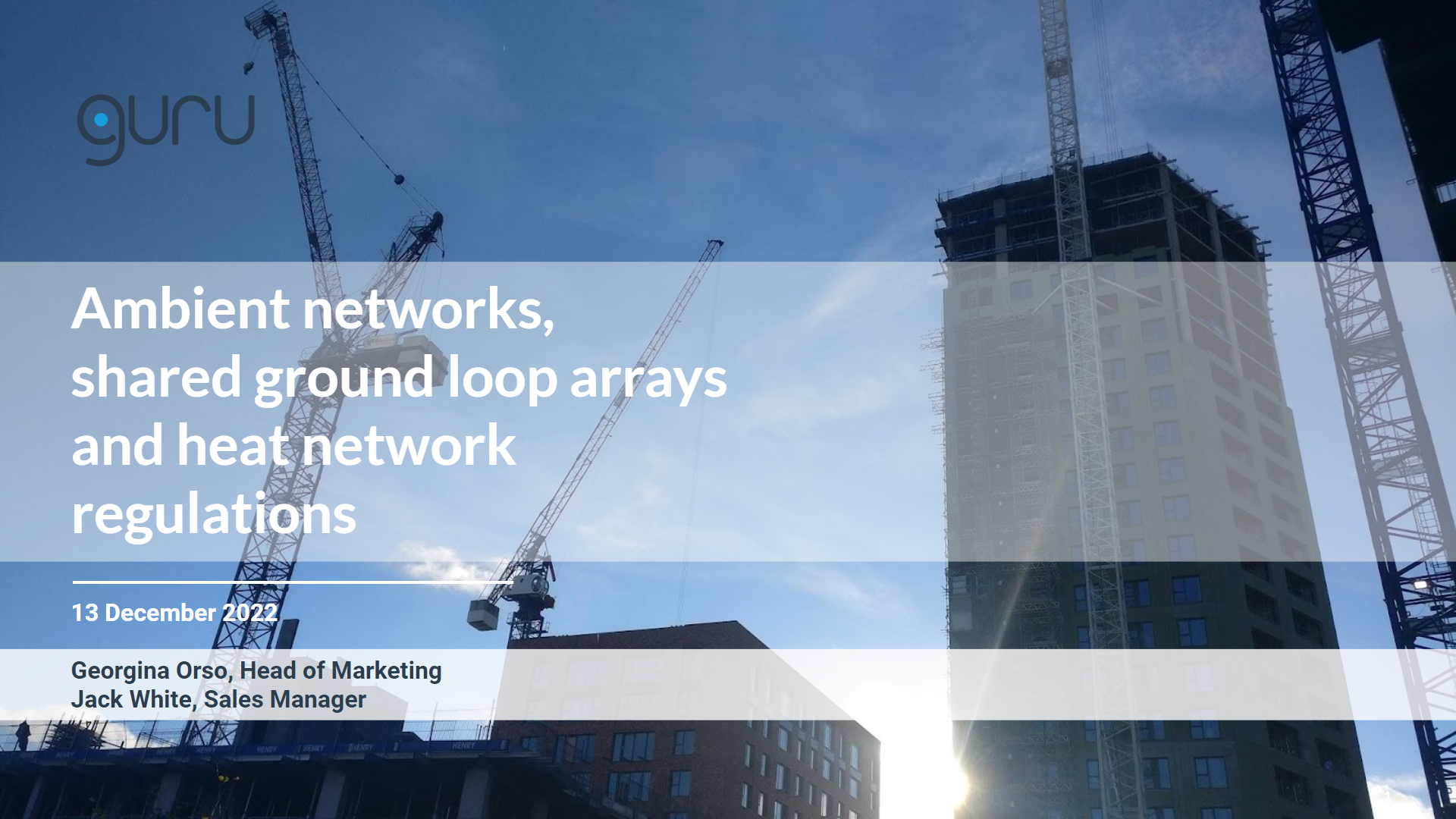 FEATURED POST
Webinar: Ambient networks, shared ground loop arrays, and heat network regulations.
The Heat Network (Metering and Billing) Regulations require heat networks to fit heat meters, measure consumption in individual homes, and then bill the customer living in that home based on the amount of heat they use.
However, a grey area exists around what exactly is meant by the term 'heat network'.  Designers and developers of heat networks are left unsure of whether they are required to fit meters and comply with the Regulations.
In this article, we aim to clarify the difference between two types of heat networks: 4th generation and ambient [...]