Earlier this week, members of the Guru Systems Sales, Marketing, Operations, and Product teams attended the District Heating Divas annual event: 'Connecting Women in District Heat' on Tuesday 6th June in Manchester.  
For the past four years, the Divas have championed women in the heat networks industry, providing meet-ups, webinars, and these annual conference events to bring together women of all ages, levels, and backgrounds in an industry historically populated by mainly men. This conference saw women take centre stage to discuss issues not only forthcoming in the heat networks industry but also issues that affect women at work. 
Ensuring that we have a diverse workforce and inclusive working environment that provides equal opportunities to our staff is pivotal to the culture at Guru Systems. We look forward to continuing to support these events in the future and the women that make up such a large part of our talented team. 
This is what our attendees had to say about their experiences at the conference;
Divas directly addresses the extent and urgency of change needed for everyone to be themselves in our traditionally stale pale male industry. It's a delight to meet so many professional experts willing to share their knowledge, skills, and unique paths in a bid to grow our industry through diversity. It's an absolute gem of an experience and I come away feeling uplifted through shared experiences, new connections, and specifically a desire to get involved with the mentoring programme.

Cathryn Irwin, Senior Product Manager
In my role, I work closely with our marketing team and also lead a sales team that is exclusively female.  It was important for me to grow my knowledge of thoughts and feelings that make up the dynamic of an all-female team so I can better help, support, and guide while growing my own knowledge.  It was great to engage in the creative activity of storyboard planning around the theme of inclusion and heat networks which allowed us all to bring an ingredient of our personalities to the task.

Gary Banham, Sales Director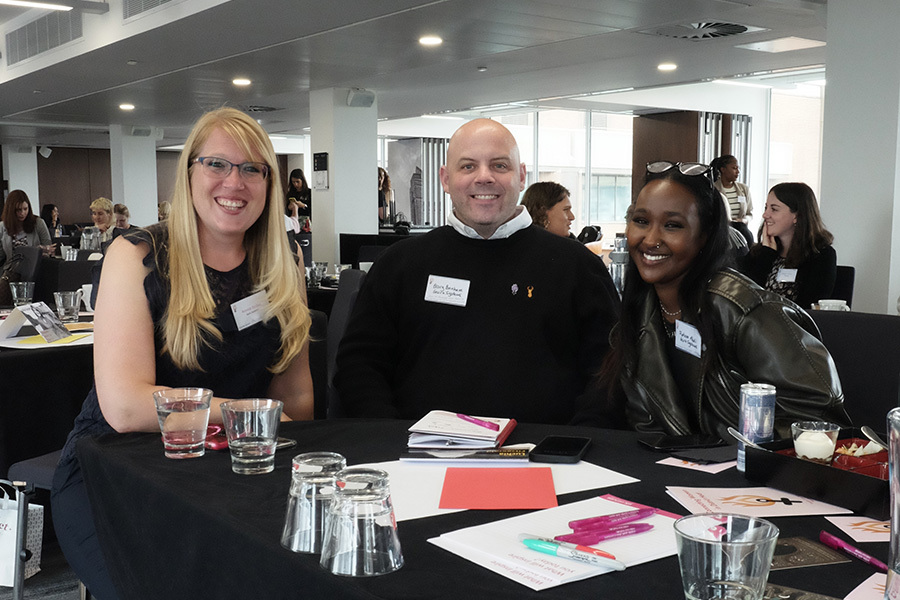 It was my first Divas Conference, and I enjoyed being around incredibly talented Divas remembering how male-dominated the industry is. The vibe was amiable and easygoing. The event felt like a meeting of old friends where everyone was also welcome.

My favourite was the session on Confidence which was super popular, signifying how often women feel unconfident at work. At the session, we learned helpful tips and strategies to recognise and fight undermining in the workspace.

Anastasia Turpetko, Junior Product Manager
This year's conference was my third Connecting Women in District Heat conference, and my second in person – and every year it takes me by surprise just how inspiring it is to get together with incredible women (and allies!) from across our industry. Hearing about cutting-edge heat network projects from the teams behind them is really exciting. It was also a real privilege to share my career story (and my career planning tools and tips) – I'll be sharing more on this soon.

Georgina Orso, Head of Marketing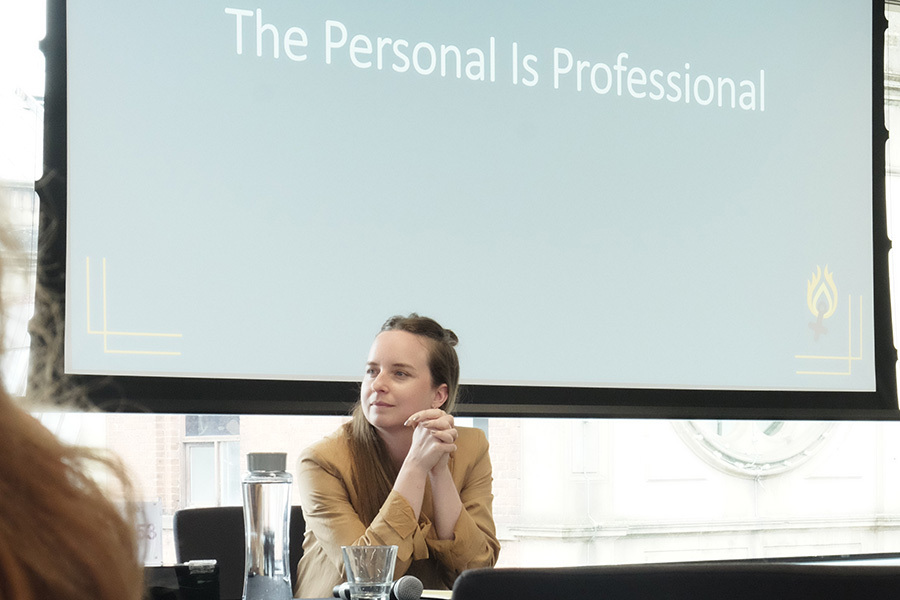 At one point in the conference, we were asked to consider why diversity and inclusion were important. I think after attending I can answer that much better now;  Community is at the heart of empowerment. Knowing you are not alone gives you the confidence and support you need to carve out a path for yourself and make space for others to succeed. The Divas successfully bring together and connect women who are, more often than not, a minority in their industry, allowing them to find support, advice, confidence, and community.

Eilidh Walker, Marketing Executive
I always look forward to the District Heating Divas conferences. Many of the participants are Guru's partners and direct client contacts. In a post-Covid world the conference, and drinks, provide a welcome opportunity to catch up face to face in a more informal setting. It's great to have the time to get to know people a little better and catch up with old friends. The mix of heat network and personal development topics is a lovely blend that keeps the day fresh. It's great to hear from a largely female line up of speakers at a range of different points in their careers and hear about their personal journeys, barriers and triumphs. Whilst there is more to do, it is refreshing to see how much the sector has changed. It would have been hard to imagine filling a room with 150 female delegates when I joined the sector 16 years ago. I love the fact we are able to support each other.

Nicky Butterworth, Chief of Operations
As a new professional in the sector the Diva's conference was a brand new experience for me. I found it insightful and uplifting to find such a supportive and passionate group of individuals. The talks made me reflect on my career choices and the importance of career planning and seeking to up-skill yourself really stood out to me.
I will definitely be making the most of the mentoring opportunities from individuals I can relate to and look up to!

Fatima Abdi, Sales Development Representative