HEAT NETWORKS
Guru Pinpoint
Guru Hub 2 and Guru Hub 3 Core capture heat network performance data every five minutes for analysis via our online analytics platform Guru Pinpoint. Guru Pinpoint uses machine learning algorithms to help you identify and resolve performance issues and improve the efficiency of your heat network.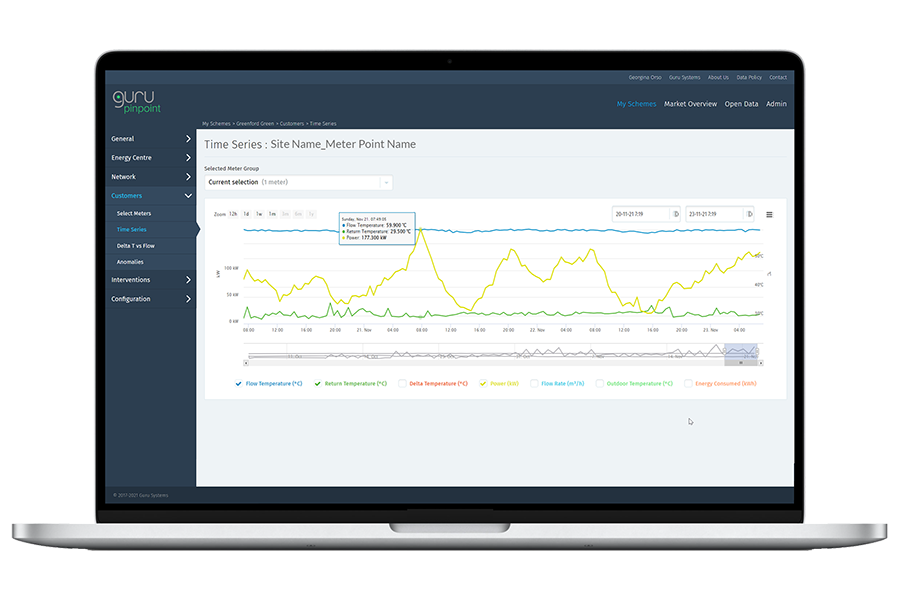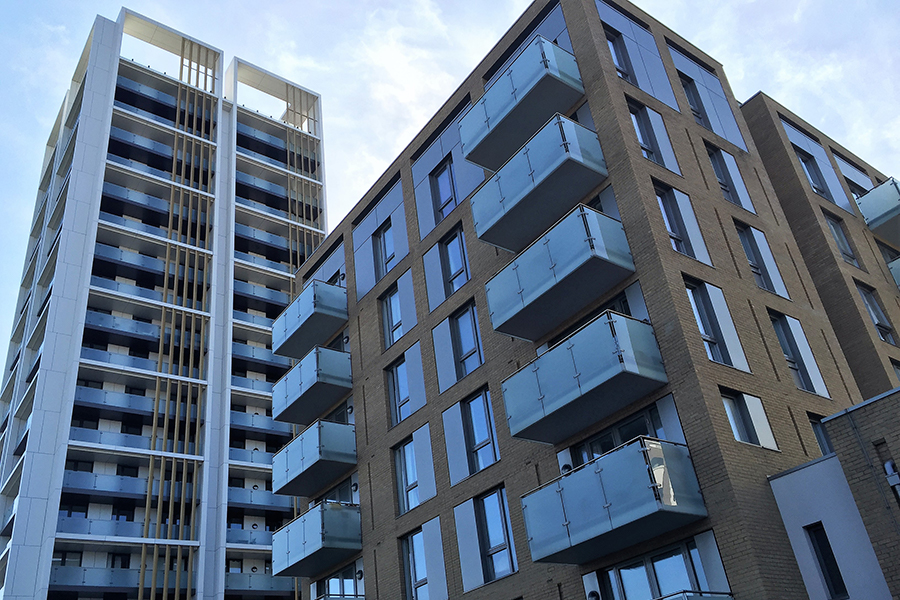 NETWORK PERFORMANCE
Spot problems, fix them early and reduce site visits
View real-time data and analysis to help you increase the efficiency of your heat network, delivering lower overall costs for you and your customers.
Spot common problems including bypasses left open, domestic hot water set-point too high, space heating set-point too high, space heating circuit not balanced and Heat Interface Unit faults.
Resolve issues immediately
COMPLETE VISIBILITY
Machine learning algorithms help you diagnose problems
By disaggregating loads using machine learning algorithms we can display Volume Weighted Average Return Temperatures (VWARTs) broken down by Space Heating, Domestic Hot Water and Standby mode.
Guru Pinpoint also shows Flow Temperature, Return Temperature, Delta Temperature, Flow Rate, Bypass Flow Percentage, Bypass Flow, Heat Loss and Heat Loss Per Dwelling.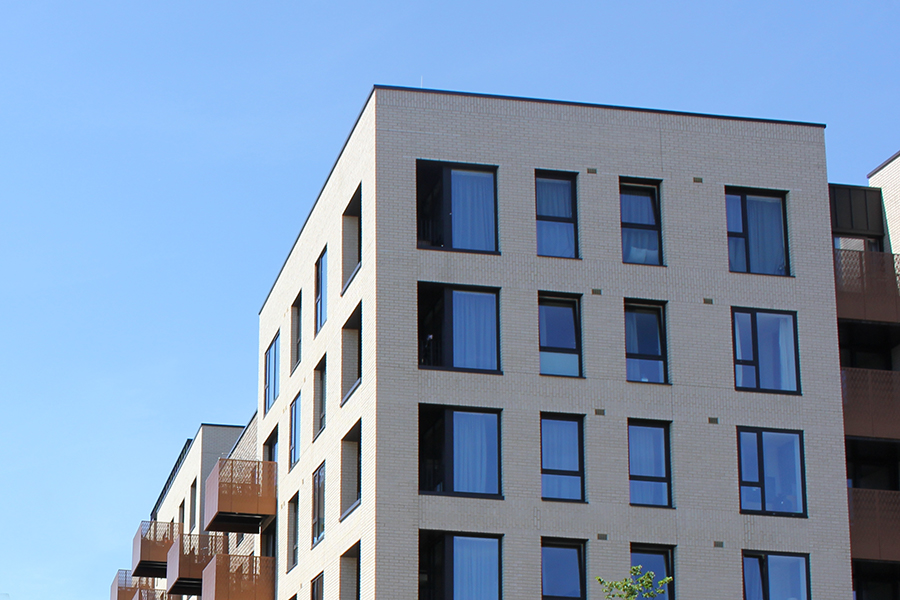 RELIABILITY
Deliver cost-effective heat networks and hold your supply chain to account
Verify the commissioning of HIUs, meters and internal heating systems before residents move in.
Then use real-world peak load data to avoid oversizing in future developments.
The detailed, diagnostic information provided by real-time network performance data was critical to identifying technical irregularities and the causes of inefficiency. It was vital that these issues were spotted at a time when our contractors were on site.
Victoria Keen, L&Q Energy
IN THE HOME
A Guru Hub 2 is installed on the wall in every dwelling.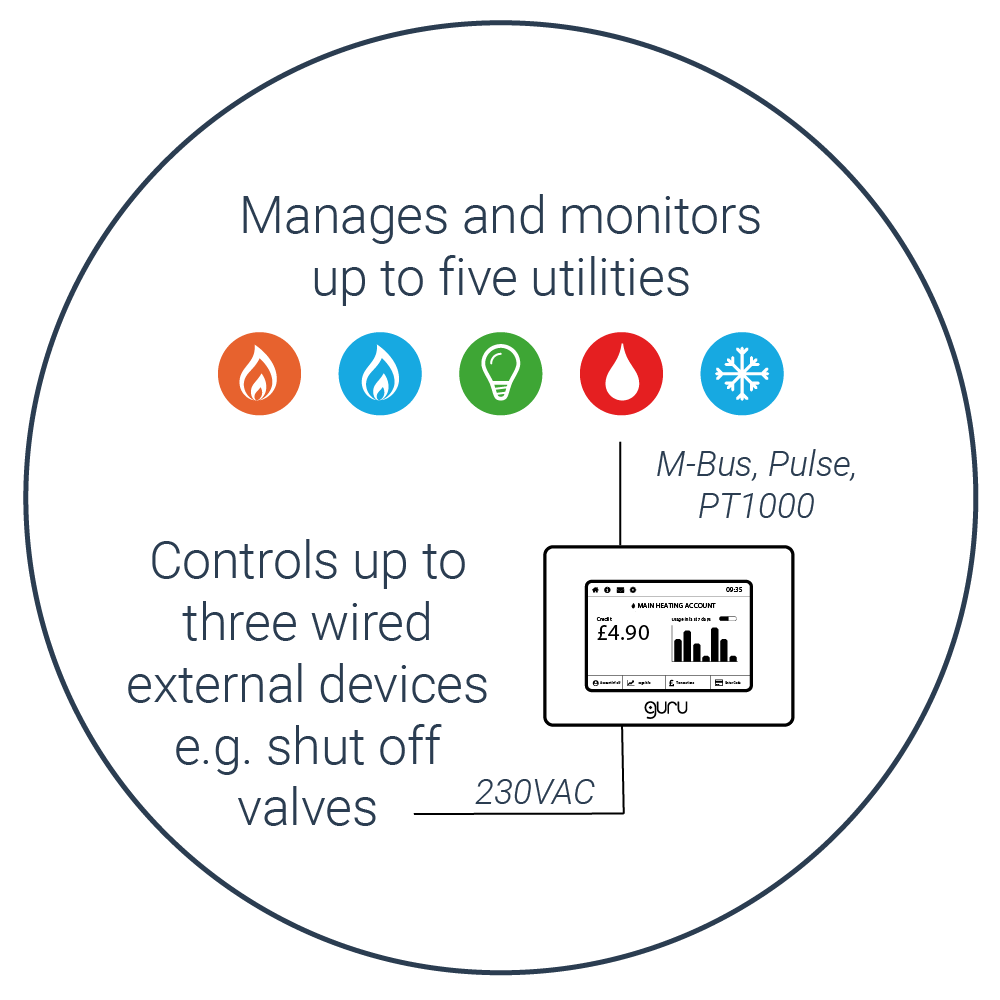 ON THE SITE
A Guru Hub 2 is also installed in every block, and in the plant room.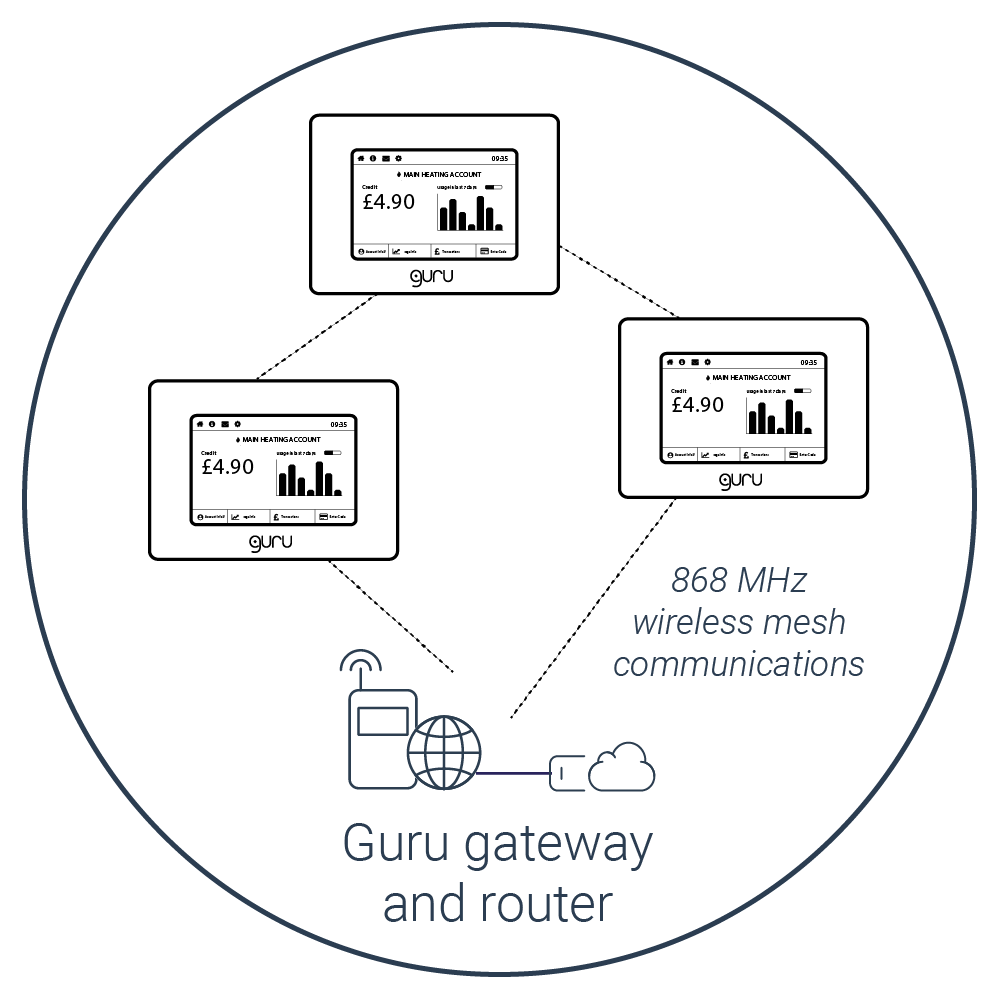 ONLINE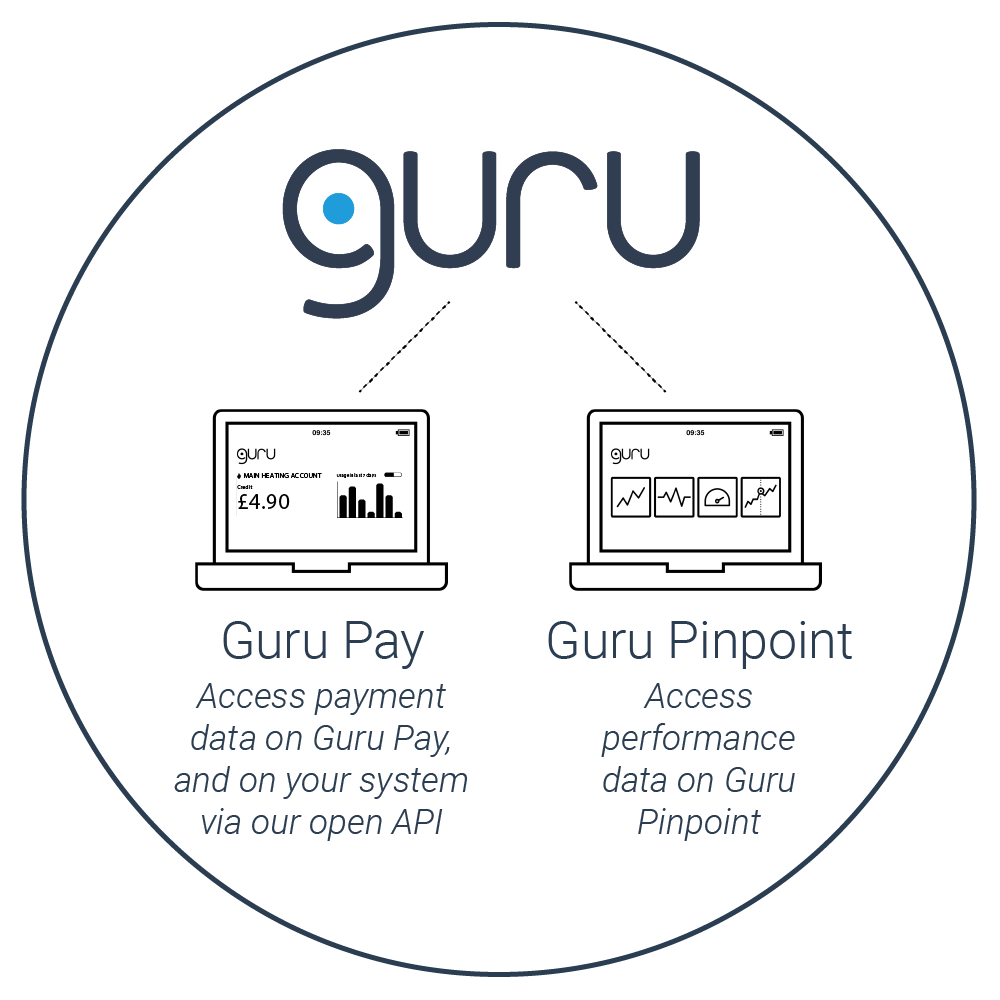 Being able to access up to the minute information has proved really useful. Having the information once a week, or even longer than that, means that by the time you identify an issue it could be too late and a family could have been living without heating for a significant amount of time.
Charmaine Francis, Octavia Housing
Simple to set up and maintain
SITE DELIVERY
Our site delivery team ensures project setup and commissioning runs smoothly. We work with trusted installers to meet your timelines.
ONBOARDING
Our team works with both your engineering team and head office to deliver training and onboarding across all of our products and services.
SUPPORT
Our Client Success team are here to support you as you support your customers.
Read more
In this article, we aim to clarify the difference between two types of heat networks: 4th generation and ambient [...]
The Heat Network Efficiency Scheme (HNES) is awarding £32m worth of grant funding across eight rounds to heat network [...]
The Heat Network Efficiency Scheme (HNES) is a £32m grant funding scheme to improve the performance of existing heat [...]