The world of heat networks is changing dramatically. Ofgem will begin regulating our industry within the next two years, and this means a big shift for everybody who's involved with the process of designing, installing, commissioning, and operating heat networks.  It is now more important than ever to think ahead and incorporate meters where they are not installed or retrofit meters that are able to capture more than a basic kWh reading and provide all six registers instead (energy in kWh, power in kW, flow temperature, return temperature, flow rate and cumulative volume). 
We are already working with housing associations, local authorities, and developers to help them prepare for changing regulations affecting how they capture their heat network data, including providing them with a sensible and cost-effective option to capture reliable meter data on their networks: Guru Hub 3 Core.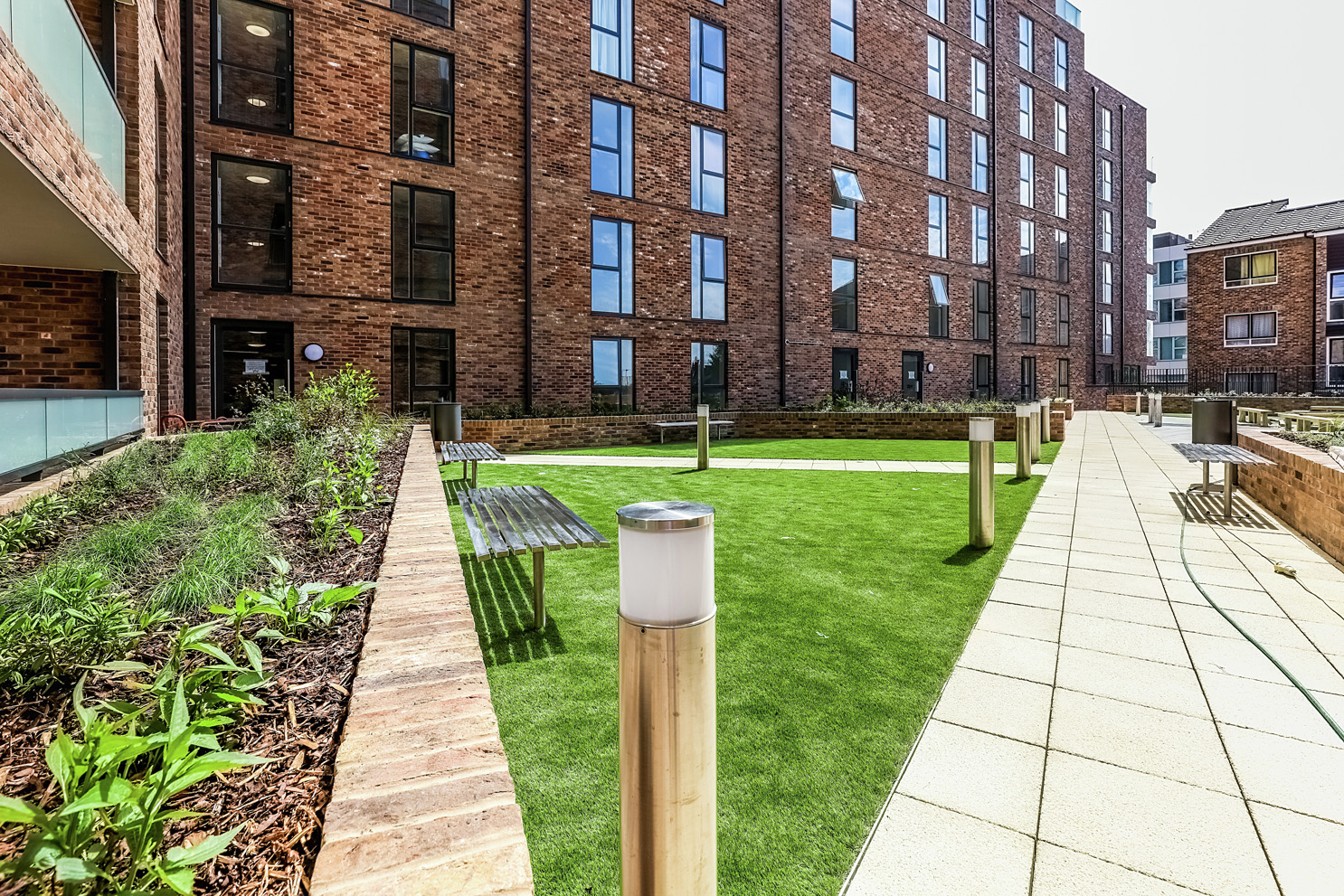 Compliance with existing regulations
The Heat Networks (Metering and Billing) Regulations came into force in 2014, and amongst other requirements, they include a requirement for heat suppliers to fit heat meters, and then to bill customers based on the amount of heat they consume.  Relevant properties must have metering devices installed, along with remote meter reading systems to facilitate the individual billing of residents.
Guru Hub 3 Core captures data for both credit billing, and every five minutes for network performance management via Guru Pinpoint. This means that with one device, heat suppliers can bill their residents based on their consumption, and see heat network performance data.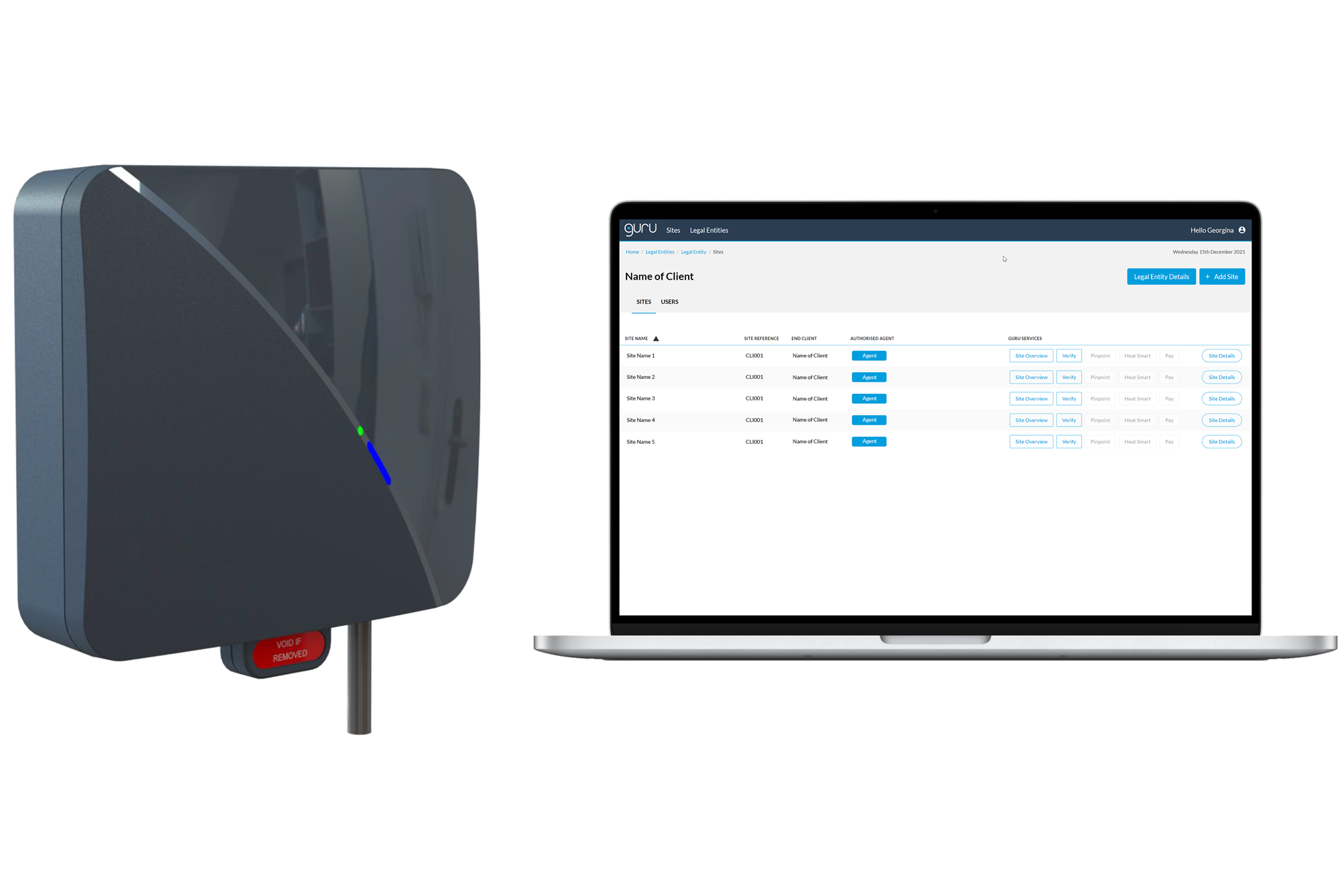 Future regulatory changes and reporting requirements
There are four key areas that we know that Ofgem is going to regulate: customer protection, technical standards, price, and carbon emissions. We also know that regulation is going to be retrospective – meaning that existing heat networks will also have to comply. This will be the case whether we're talking about billing customers based on how much they use, or reporting performance data to Ofgem on a regular basis.
What this is likely to mean is that meters are going to have to go into dwellings on a much wider basis, and the meters that are in dwellings will need to deliver more accurate and reliable data for reporting performance data back to Ofgem annually.
Guru Hub 3 was designed with this requirement in mind. No wires makes installation much easier when meters and meter readers are being retrofitted into existing heat networks. 
Reporting energy performance data to Ofgem
Ofgem has recognised that stakeholders must be able to verify outcomes with data by digitalising the way that stakeholders report to them as the regulator. It will become a requirement that a consultant, contractor, or client must show that what was specified is ultimately what was then delivered – all by providing data, including meter data, that supports this. 
Meters and meter readers, such as Guru Hub 3 Core,  will need to be installed where they aren't currently, and the meters that are installed already will have to report more than the simple kilowatt-hour reading that was necessary for the Heat Network (Metering and Billing) Regulations. 
Now, our entire industry will need to do what the team at Guru Systems have always known to be important: make use of all the data available from heat meters – that's all six registers not just kilowatt hours – and make use of this data to monitor and improve energy performance. This data must be used to demonstrate that the heat network is meeting the expectations that have been set out in regulations and in the project specification.
The embodiment of this in regulatory terms is the Technical Assurance Scheme. To protect customers, and to keep prices and carbon emissions low, the fundamental task is to develop this scheme so that poor heat networks can't get through. Metering and reporting on data will form a fundamental part of these regulations in order to monitor heat network operation.
What is Guru Hub 3 Core?
Guru Systems spent two years working with our clients to develop Guru Hub 3 Core, our first screen-free automatic meter reader. It monitors up to four utilities, and controls up to two external control devices, such as shut-off valves. The utility meter data captured by the Guru Hub 3 Core is then structured and accessed online or via FTP, ready to be used for credit billing. The Guru Hub 3 Core is price-competitive with wired M-Bus, and it works using Guru's wireless mesh network, meaning no site-wide M-Bus cabling is required.
Why wireless mesh technology is the best solution for retrofit projects
Running cables to occupied dwellings is expensive and extremely disruptive for residents. Guru Hub 3 Core is not only more reliable than wired M-Bus, but requires less time on site to install.
Guru Hub 3 Core is price competitive with wired M-Bus in new builds, so when the cost of retrofitting properties is considered, savings are even greater.
Guru Hub 3 Core
Wired M-Bus
Price

Guru Hub 3 Core: £199 per dwelling.

No cabling is required.

Requires site-wide M-Bus cabling and datalogger(s) at an estimated £175 – £275 per dwelling in new build. Costs in retrofit are significantly higher.

Data reliability

Guru Hubs use 868 MHz wireless mesh communications to ensure high reliability, including in areas where SIM cards won't work due to lack of signal.

Wired M-Bus, which can be prone to communications faults due to broken wires or shorting, as well as ADSL to the site.

Data Frequency

Guru Hubs captures meter data every five minutes for network performance management, or every thirty minutes for metering and billing purposes.

The frequency of data that can be collected via wired M-Bus varies according to the datalogger and number of meters.

GDPR and data security (Meter data is considered 'Personal Data' under GDPR)

Guru's wireless mesh network encrypts customer data. Our system is covered under Guru's ISO27001 certification for information security.

Wired M-Bus is not encrypted and can be read from anywhere on the M-Bus network.

Retrofitting heat meters to comply with the Heat Networks (Metering and Billing) Regulations by Sep 2022

Guru Hub 3 Core supports hassle free compliance as no wires means minimal resident interruption.

Running cables to occupied dwellings is expensive and extremely disruptive for residents.
Talk to us if you want to get regulation ready: