FLOW TEMPERATURE REDUCED FROM 80°C TO 65°C
The Boardwalk, Goat Wharf, London
The Boardwalk, Goat Wharf is a development of 86 dwellings, with a mix of private and affordable rent.
Our technology was installed across the network after Notting Hill Genesis were concerned by the operating efficiency of the network.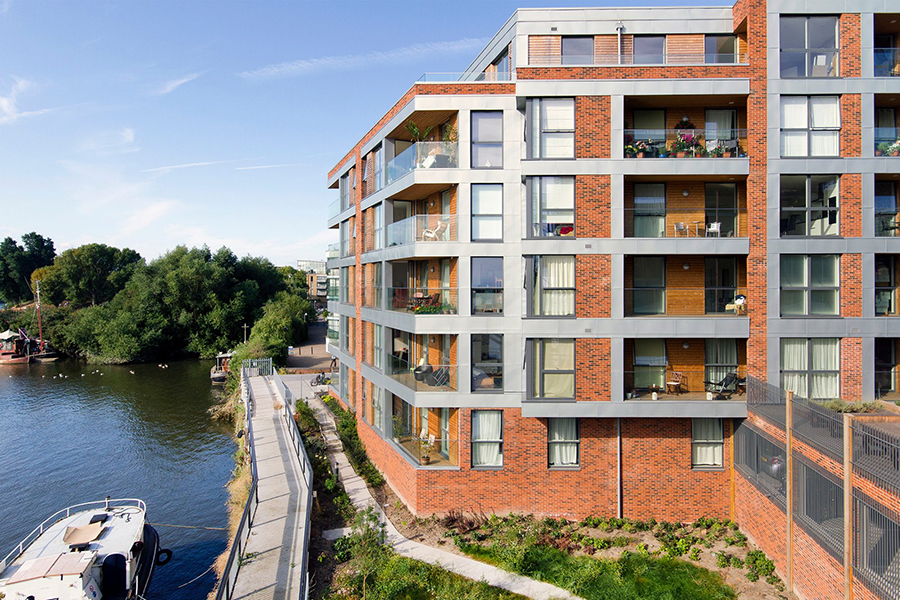 We're happy with the result of the project at Goat Wharf, the improvement to the network has meant the system is now much more reliable and we'll be able to offer more affordable tariffs to our residents.
Overall the project has made a positive impact on both NHG heat network operations and our residents heat service.
Cat Avenell-Pankhurst, Notting Hill Genesis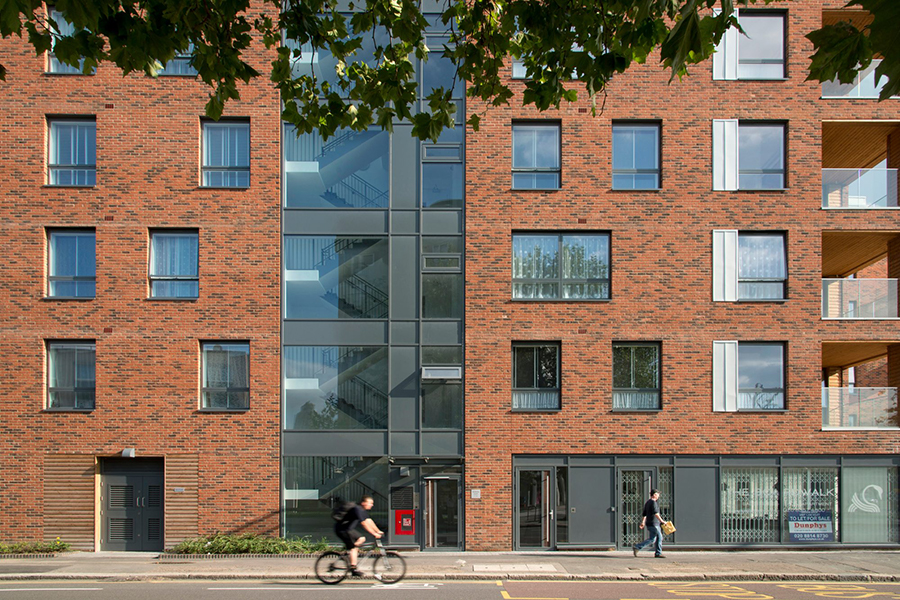 THE CHALLENGE
High operating temperatures and poorly performing HIUs meant heat loss levels were high, resulting in overheating. This also impacted cold water temperature in the dwellings, with water being heated to temperatures that residents complained were uncomfortable.
The poor valve control in the HIU also meant that residents had to wait an unsatisfactorily long time to get hot water at their taps.
Residents were also dissatisfied with the frequent HIU breakdowns and the subsequent maintenance costs to fix them. They had also complained about their billing system which didn't provide sufficient information about their balance or how much energy they were using.
THE SOLUTION
Notting Hill Genesis engaged FairHeat to develop and deliver a fully costed business case for improvement works. Using data they collected from across the site, FairHeat and Notting Hill Genesis rolled out a full programme of works across the homes in the block that included installing new HIU units across the block, repairs to heating controls and underfloor heating in flats and closing all network bypasses so the system could operate as designed.
Guru's Hub 2 utility management device was installed in each dwelling. The fine-grained network performance data captured by each Hub was then analysed by Guru Pinpoint as part of the post installation monitoring process. Guru Pay was then set up giving residents a simple way to view and pay for the energy they use.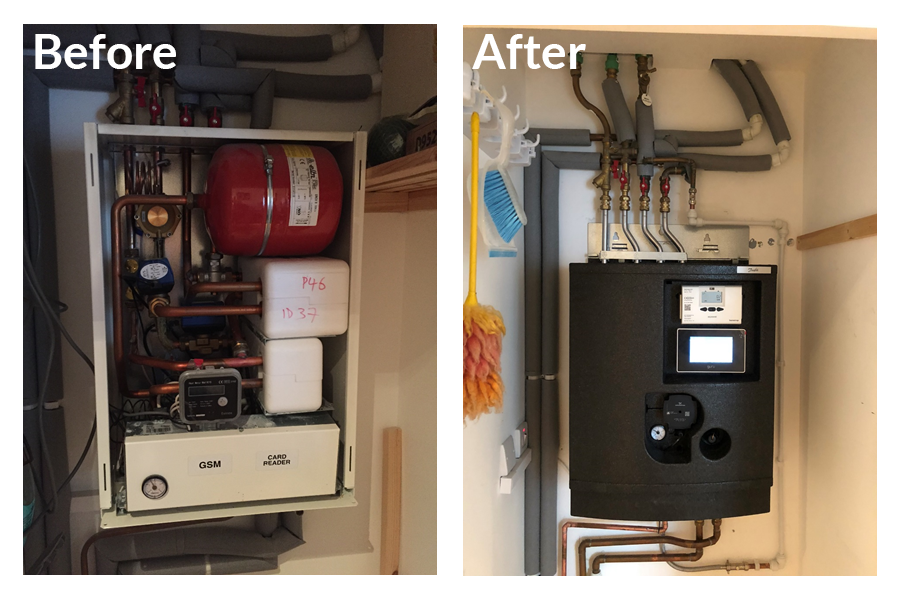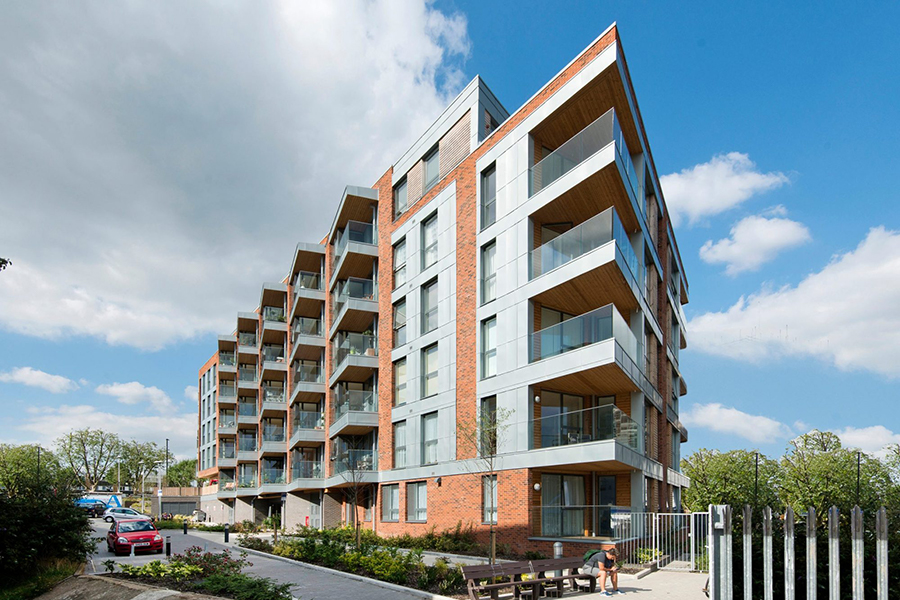 THE RESULTS
Network flow temperature reduced from 80°C to 65°C, resulting in much lower heat losses.
HIU bypassing has been eliminated and return temperatures are reduced by approximately 20°C across all modes of operation (hot water, heating and standby).
75% reduction in primary flow rate across the network.
90% reduction in pump energy consumption, saving £2,000 per year.